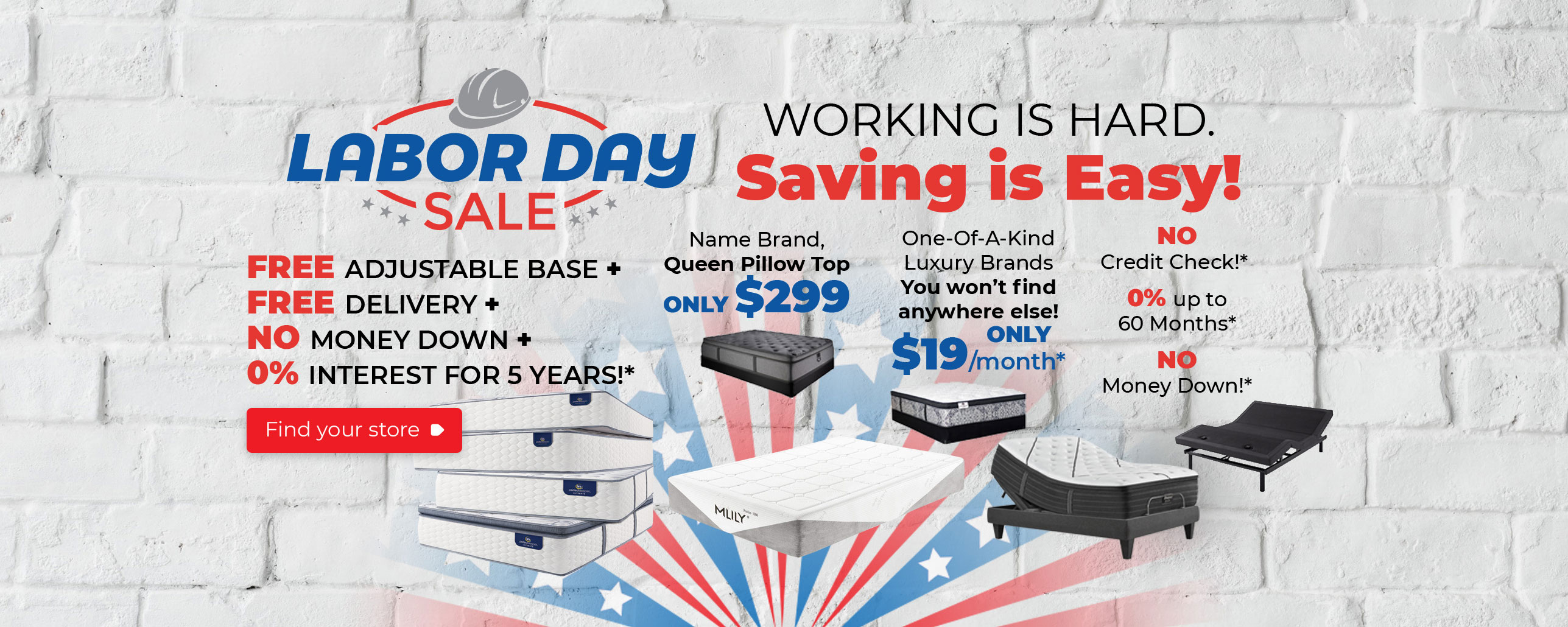 Labor Day Sale
We work hard all year! If the work itself isn't back breaking, the volume of work
certainly can be! The most common cause for job related disability, and a major
reason why people miss work, is back pain! About 80% of adults experience back pain
at some point in their life! More than a quarter of adults reported lower back pain in
the last 3 months! *
What better way to celebrate Labor Day than to take a moment to relax, recharge,
and take care of your back! The best part… you won't even have to leave home to do
it! You're already on the Mattresses for Less site!
Shop around our site, or if you prefer, come into our nearby store. You'll find the
name brand mattresses you like, and luxury models you can't find anywhere else!
Take a peek at the temperature regulating Malouf Tencel sheets, check out the
pillows that stay cool on both sides and smell like Lavender! And relax while you shop
knowing you are getting the absolute best value with the Absolute 110% Lowest Price
Guarantee!
Mattresses for Less can do all the heavy lifting this Labor Day and bring your new
mattress home to you. At Mattresses for Less you get style, value, and comfort that
will have you feeling like you've never felt before!
Happy Labor Day!